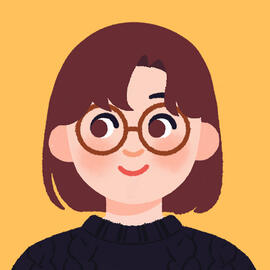 Mary Finer
---
Senior Product Manager
About
Collaborative and cross-functional product manager with experience leading successful development teams (for B2C and B2B2C products) at mission-driven organizations. I make an impact by creating and evangelizing product strategies, forming and testing hypotheses, and keeping the needs of customers and stakeholders at the forefront.I like to make products great through user research, information architecture, data, experimentation, and storytelling. I motivate teams and find simple solutions for complex problems.Get in touch!
IMPROVING ARTSTOR
Artstor is a database of images from leading museums with tools for teaching and learning that is used by 2,000 institutions worldwide. After combining our public and licensed content in 2018, we found that use our licensed content was dropping, which meant that some of our users weren't finding what they were looking for: high quality images from respected contributors. In 2019, we sought to get our users to the best content faster by making it easier to be connected to a subscribing institution.MY ROLE
Worked with researcher and analyst to identify potential causes for the drop. Worked with front-end and service teams to align on objective, identify possible solutions, and implement and monitor changes.RESULTS
After the Authentication and Authorization team implemented browser-device pairing to keep users associated with their institution and the front-end team made UI changes that gave users more information about what they were and weren't seeing, we saw an increase in usage of licensed content. Views and downloads of our museum and archive collections were up 19% in September compared to the previous year.REBUILDING ARTSTOR WITH MICROSERVICES & AGILE PROCESSES
In 2016 Artstor formed a strategic alliance with ITHAKA. In 2017, we endeavored to rebuild Artstor on the ITHAKA platform while adopting agile processes and keeping service uninterrupted for our users. Transitioning to ITHAKA's platform would enable us to change from deploying once a semester to daily.MY ROLE
Worked with stakeholders and engineers to define which features we would rebuild by analyzing user behavior and creating user story maps.Led the newly established front-end scrum team and collaborated with service teams to rebuild the Artstor application using Angular, automated test suites, and microservices. Held daily time-boxed stand-up meetings, sprints, sprint reviews, and retrospectives.Tested the beta app with users at participating institutions and incorporated feedback. Worked Marketing and User Support to transition customers to the new application.RESULTS
We transitioned our participating institutions to the new app, increased search and load times, and received feedback from our users that the new site was easier to use. After the launch we were able to start making daily deployments to our production environment.CARDS IOS APP
Before rebuilding Artstor, we were limited in how we quickly we could create new tools on our platform. In order to deliver value faster to the instructors and students that use our service, the Artstor Labs team created an iOS flashcard app for studying Art History.MY ROLE
Interviewed students and then worked with a designer and developers to define the behavior of the app. Gave feedback on iterations and submitted final app to the App Store.RESULTS
Cards was added to the App Store in 2016 and used by students in survey Art History courses at Williams College.